New record out november 21st, with seven new songs!
Deep Breath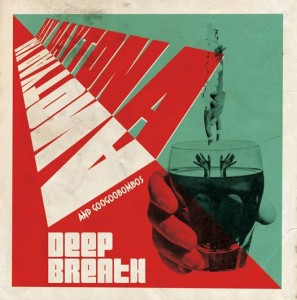 Cd digipack on Ammonia Records
10″ vinyl on SURFIN' KI RECORDS (first copies colored vinyl)
Recorded at T.U.P. Studio. Mastering by Jon Astley, co-producer with Glyn Johns of the Who's last album with Keith Moon Who Are You. He has remastered records for Small Faces, George Harrison, Who, Zombies, etc, and we are very proud to have worked with him.
Collage on the cover by Ekim Sakar's Art Archive,
Cover artwork by Fabio Conti.
Here's the track list:
1. Alternative Brain
2. White Light/White Heat
3. Love and Napalm
4. I'm a Loser I'm an Asshole
5. Field Day for the Sundays
6. Never Been in England
7. Your Body Not Your Soul